Provided below are abstracts for the theses and portfolios developed by UMBC students as part of the Texts, Technologies, and Literature Masters of Art program.
Theses
A Digitized Education: One-to-One Computer Use in a Language Arts Classroom
Janet Ludlow, Fall 2016
Director: Jennifer Maher | Committee Members: Jody Shipka and Cheryl North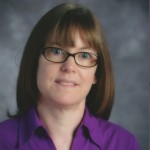 In her thesis, Ludlow examines the possible effects of one-to-one digital technology in the Language Arts classroom on students' grades, motivation, and participation. Digital technology is the most recent technology being integrated into classrooms through various educational policies and is also predicted to transform classrooms while providing students with a twenty-first century education. Ludlow observed and evaluated the students' participation and grades to show the effect the computer had on students' motivation.
d
D
---
Tackling Diversity through First-Year Composition
Daria Kuznetsova, Spring 2016
Director: Jennifer Maher | Committee Members: Denis Provencher and Steph Ceraso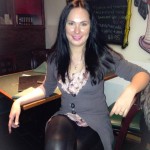 Since the early 1970s, the field of Rhetoric and Composition has recognized that diverse classrooms require more dynamic approaches instead of those that are solely concentrating on assessing students against Standard English language acquisition. First-year composition classrooms are not linguistically homogeneous; ongoing disciplinary discussions have sought to re-imagine what it means to teach students to write when English is not standard for everyone. The most recent of these re-imaginings calls for a curriculum driven by the "translingual approach" to teaching composition. Kuznetsova explores this direction for composition in her thesis.
---
The Near-Scandalous in The Two Gentlemen of Verona and Much Ado About Nothing
Philip Hiotis, Spring 2016
Director: Raphael Falco | Committee Members: Orianne Smith and Kathryn McKinley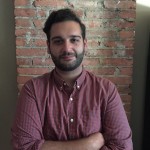 This thesis explores the inclusion of near-scandal in Shakespeare's The Two Gentlemen of Verona and Much Ado About Nothing. While other early Renaissance comedies never introduce a serious threat to their protagonists, Two Gentlemen and Much Ado both include danger analogous to tragedy. Hiotis explores the uniqueness of near-scandal in the comedy as well as the factors that protect the characters from full-blown scandal.
d
d
d
---
A Penny Worth o' Creativity and a Saucerful of Secrets: A Culture of Collaborative Authorship, Intellectualism, and Urban Inspiration in the Coffee-Houses of Eighteenth-Century London
RJ Harvilicz, Spring 2016
Director: Orianne Smith | Committee Members: Jean Fernandez and Amy Froide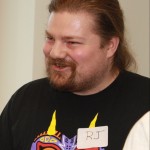 This thesis traces the intellectual arc of the eighteenth century London coffee-house from its rise, to the height of influence, to the inevitable fall from prominence. Harvilicz argues that a strong reactionary literary Romanticist movement founded in the work of William Wordsworth has largely erased all trace of a vibrant intellectual coffee culture founded in the early Empirical Baconian Methodology and refined in the work of Joseph Addison and Richard Steele. He argues that the eighteenth-century coffee-house deserves in-depth treatment for the rare glimpse it provides into a dynamic and collaborative writing culture, which flouted societal norms and empowered any man who entered the establishment.
---
Borrowed Weeds: Courtiers in Disguise in Renaissance Pastoral
Benjamin Hamilton, Fall 2015
Director: Raphael Falco | Committee Members: Orianne Smith and Michele Osherow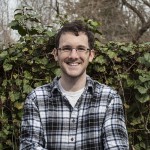 Due mostly to an emphasis on disguise, another type of shepherd emerges to join the traditional shepherd of pastoral. This new shepherd is almost a hybrid of the Virgilian herdsmen and the courtier of the Renaissance. The changing pastoral economy of the Renaissance also plays a significant role in the development of the new shepherd. This study finds examples of the post-Virgilian shepherd in many texts but mainly the pastoral romances of Sir Philip Sidney, Jorge de Montemayor, and Shakespeare's The Winter's Tale.
D
d
---
Fannish Pareidolia: Criticism through Creative Composition
Dorothy Stachowiak, Spring 2015
Director: Lucille McCarthy | Committee Members: Steph Ceraso and Craig Saper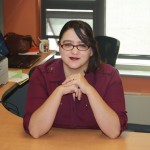 This thesis examines publicly accessible, deliberately composed creative fanworks. While many have explored fanfiction as behavior, Stachowiak looks at it as text: actively composed works, which engage with the gaps present in existing canonical narratives in order to express their interpretation and/or criticism.  Methods of literary and discourse analysis are used to show the various ways in which fanworks operate as rhetoric and literature.
d
d
D
---
Portfolios
The Hashtag as a New Genre: #BlackLivesMatter
Deborah Kadiri, Spring 2016
Director: Lucille McCarthy | Committee Member: James Early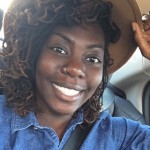 The evolution of the civil rights movement into today's #BlackLivesMatter movement exemplifies the chaos and discomfort associated with the redefinition not only of terms but also of concepts, ideologies, and beliefs regarding race relations. The rise of social media as a primary platform for communication is largely responsible for the rapid growth of the community supporting and propelling #BlackLivesMatter. This study explores the hashtag as a new genre that lies at the heart of this shift from classic to contemporary ideologies and from classic to contemporary methods of communicating.