New English Department Faculty Members
Welcome May Chung and Bruce Miller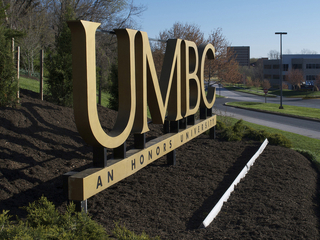 We warm welcome to our new part-time faculty members this semester in the English Department, May Chung and Bruce Miller. 
May F. Chung is a native North Carolinian and attended NC State for her BA in English Education and ESL) as well as her Masters in Sociolinguistics. Prior to teaching English at UMBC, she taught Composition at her alma mater, the English Language Institute at UMBC, and at the Community College of Baltimore County, Catonsville Campus. She also has previous experiences with working with English language learners from elementary school to college-aged students in the United States, China, and Guatemala. May is currently a PhD student in Language, Literacy, and Culture at UMBC. Her research interests include dialect awareness and education, Asian American language practices, teacher education of pre-service teachers, and linguistically and culturally diverse teaching practices for English language learners.
Bruce Miller received his MFA in Creative Writing from Goddard College and has spent the last sixteen years teaching all manner of Composition, Literature, and ESL courses both in the United States and abroad. When not teaching or writing short fiction, prose poetry, or articles on music for various publications, he can be found either playing fiddle on his porch or traveling, occasionally documenting traditional music in Uganda, Senegal, India, or elsewhere.
We welcome these two new members of English Department team and the valuable contributions they are sure to bring to our UMBC community.