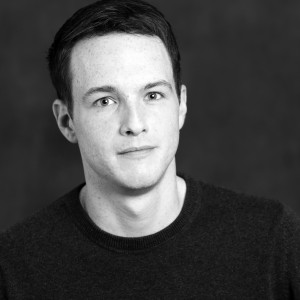 Andrew Holter, '12, is a former English major who now holds an AmeriCorps position. Here are Andrew's reflections on being an English major at UMBC. Below, he reflects on his time with the English Department and how he has used that experience for continued growth:
A few years ago I grabbed my diploma, clinked a glass or two with my English professors at the bar, and drove back to my parents' house in Frederick where, unbeknownst to me at the time, I would end up living for the next fourteen months. Like a lot of liberal arts majors, I had some difficulty finding a job after graduation that would give me a chance to use much of what I learned in college. Also like a lot of liberal arts majors, I decided that this was not my fault, and that I would find ways of imposing my English degree on the world whether it wanted me to or not.
I spent that year and some change after UMBC moving furniture in and out of people's cars, trying to keep in mind that many English majors (like Sting and Mitt Romney) end up doing amazing things later in life that have little to do with their college educations, while a few of the greatest writers (Shakespeare for example) never even got a BA in English. I stayed working even if it wasn't for money or towards another degree. I kept taking books out of the AOK library and talking to my professors and other contacts I had made. I found little freelance writing assignments here and there to keep myself busy. I tried to keep my head in words, which I think is what all of us have to do whether it's bringing us a paycheck or not. Whether we punch our time cards at the Walters Art Museum or at Wal-Mart, we have to at least pretend to ourselves like this stuff is life or death (which of course it is.) I couldn't let myself be too surprised moving those corner cabinets and armoires. Didn't I know what I was getting into when I ticked the "English" box on my application? English literature doesn't really owe us anything, after all.
Thanks to the hard work of Dr. Brian Souders and the support of faculty in the English Department and the Honors College, last year I had the chance to teach English to high school students in the Czech Republic through the Fulbright program. I don't have the knack for classroom teaching, but I think teaching English to kids – especially ones whose first language is not English – is something that all English majors should probably have to do at some point. It forces you to go to bat for the language and think very hard about the choices we make as speakers and writers. The ability to speak and write well in English is something that brings an incredible amount of power to people in other parts of the world (not to mention here), and to be a conduit of that power makes you wonder whether you've been selfish with your language, whether you've been withholding something from others and from yourself in your reading and writing. It's worth leaving the country for a while if you can, but you have to come back! There's plenty of work to be done here – it's the jobs that can be hard to come by.
Now I have an AmeriCorps position with a nonprofit that builds affordable housing in the Baltimore area. I'm hammering nails and feeling OK about the future even though I'm not sure what I'll do. In the last year I've gotten to write pieces about Frederick Douglass, the Amish, Muriel Spark, Czechoslovakia, and some other topics. I've poured a lot of hours into completing assignments that I thought would be published and read but never were. Cool: we can't let these months or years of searching and disappointment after graduation scare us too much. I think we can take modest pride in having made things difficult for ourselves, but we also can't wait for the world to come to us. Maybe being an English major means convincing the world that it needs us (as smart alecks, know-it-alls, charmers, etc.), but it also means taking some measure of responsibility for the power of language. We need to find ways of sharing that power, because all around us are people who don't have it and need it desperately–a lot more than I do, at least. In our postgraduate lives we can be more than full-time curious people; we need to know when to put the book down and go outside, too. I have a ways to go in that pursuit.
This spotlight was originally published on April 4, 2015.