Faculty Dr. Keegan Cook Finberg Publishes Book of Poems
English faculty member Dr. Keegan Cook Finberg has published a new chapbook of poems titled The Thought of Preservation with Ursus Americanus Press. The publisher describes the book below:
"What is the language of displacement? Where does it begin? Is it a language of forgetting? Is its action intentional? Keegan Cook Finberg's The Act of Preservation uses the source language of neighborhood classifieds to uncover and disclose the sinister gentrification of one of Nashville, TN's most historic neighborhoods. A kind of erasure to implicate erasure, Finberg opens the voice of white mobility to its ugliest intention, unmasking what is often written off as either simply innocuous or ignorant. The Thought of Preservation is inherently tragedy, its subject cannot be redeemed, the battle was lost. It does, however, provide a text of experience, of warning, of incipient siege."
Find out more and order the book at the publisher's website: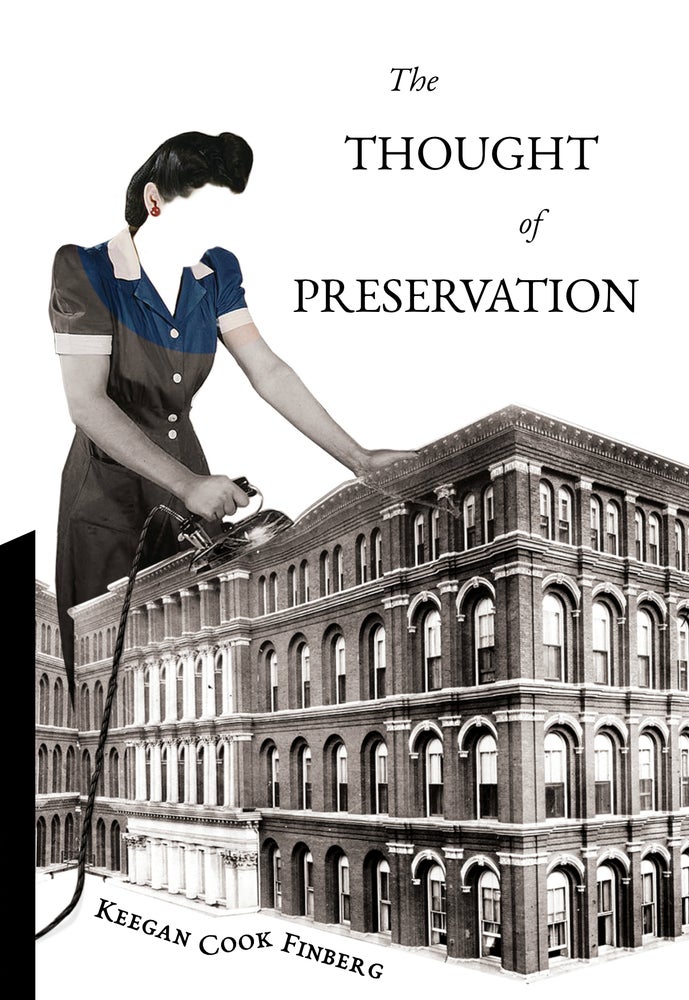 Posted: May 31, 2019, 12:51 PM