SAVE THE DATE! Digital Cruikshank Exhibition
Thursday, Dec. 8th, 5-6 p.m. Albin O. Kuhn Library Gallery
SAVE THE DATE! The students from Dr. DiCuirci's English 416/616 course invite you to a digital exhibition launch on
Thursday, December 8 from 5:00-6:00 p.m.
in the
Albin O. Kuhn Library Gallery
. Please join us for a panel discussion on "Digital Cruikshank: Etching & Sketching in Nineteenth-Century England," a student-curated digital exhibition featuring materials by famed illustrator George Cruikshank held at UMBC Special Collections. Attendees will have the opportunity to view materials from the collection and learn more about Cruikshank's work, life, and times. Refreshments will be served. Questions? Contact Dr. DiCuirci at
dicuirci@umbc.edu
. We hope to see you there!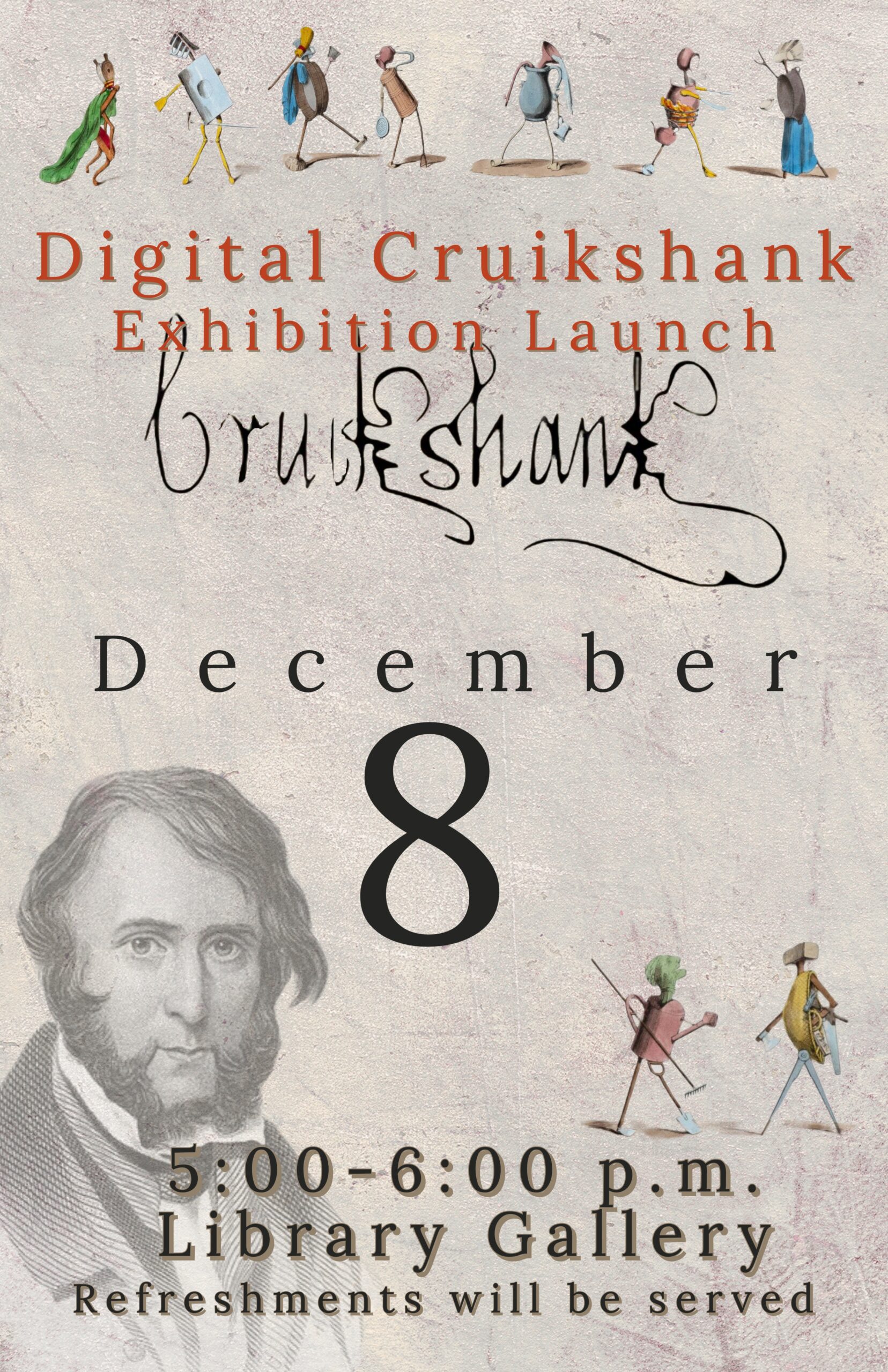 Posted: November 21, 2022, 3:48 PM