April 22: Lia Purpura in Conversation with Brea Souders
The UMBC Library Gallery is currently hosting "End of the Road," a virtual exhibition featuring images by photographer Brea Souders and poetry by UMBC Writer-in-Residence and English professor Lia Purpura.
Next week, you can join Purpura and Souders for a conversation about the exhibition. The public virtual event will be held on Thursday, April 22 at noon on Webex.

"This virtual presentation features images from End of the Road alongside poems by UMBC writer-in-residence Lia Purpura from her book It Shouldn't Have Been Beautiful (Penguin, 2015). Purpura has noted of this collection of poems, "I am interested in paying attention to the act of looking itself, an act which is almost always full of contradiction, surprise, and mystery." This statement could equally describe Souders's photographs, which, through their clandestine framing and sharp observation, elevate quotidian details to totems of coincidence. Likewise, Purpura's attentive poems abound with incident, engendering expansive ideas from the brief container of their form. Here, photographs and poems, selected in collaboration between artist and author, walk together in tandem, illuminating shared themes and inviting additional connections and reflections."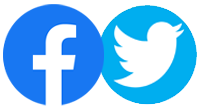 Support the English department by following our social media pages on Facebook and Twitter!


Posted: April 14, 2021, 11:28 AM