Check Out the New (Digital) 2020 Edition of Bartleby
Check out the recently released 2020 edition of Bartleby, UMBC's creative arts journal--offered here in digital form! This edition of Bartleby includes more than 100 pages of poetry, fiction, visual art, and creative nonfiction by UMBC students in the English department and across the university. Congratulations to all the published writers and artists!
The editors for this year's edition include Eleanor Hade, Maryam Elhabashy, Angelica Mansfield (fiction), Maxi Wardcantori (poetry), Chris Rahman (creative nonfiction), and Joey Odenwald. The Bartleby team is supported by faculty advisor Kate Lashley Fischer.

Linked below is a PDF of the full 2020 Bartleby as well as the cover art.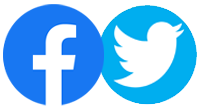 Support the English department by following our social media pages on Facebook and Twitter!
Posted: April 8, 2021, 1:30 PM