Dr. Lindsay DiCuirci Receives First Book Award
October 27, 2020 12:09 PM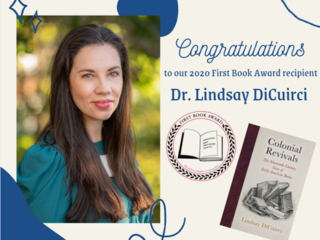 Join the department in congratulating Dr. Lindsay DiCuirci, Associate Professor of English, on receiving the 2020 First Book Award from the Library Company of Philadelphia for her monograph
Colonial Revivals
.
From the Library Company of Philadelphia's announcement:
"The 2020 First Book Award was created to recognize a significant first book published by an early-career scholar within the past two years. After a lengthy deliberative process with our internal and external review committees, we're pleased to recognize the recipient of the award, Lindsay DiCuirci, for her remarkable monograph, Colonial Revivals: The Nineteenth-Century Lives of Early American Books (University of Pennsylvania Press, 2019).

Lindsay DiCuirci is an Associate Professor of English at the University of Maryland, Baltimore County where she specializes in early American literature and the history of the book.

Colonial Revivals examines the rise of American antiquarianism and historical reprinting in antebellum America. Not merely vehicles for preserving the past, reprinted colonial books testified to the inveterate regional, racial, doctrinal, and political fault lines in the American historical landscape."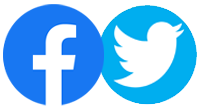 Support the English department by following our social media pages on Facebook and Twitter!