2020 Malcolm C. Braly Award Winners Announced!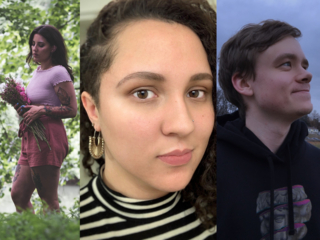 The winners of the English department's 2020 Malcolm Braly Awards for creative writing have been announced. Congratulations to Ryan Saladino, Maxi Wardcantori, and Lauren Gouin for their exceptional pieces of writing! Read on for a list of the individual awards with author bios and download a PDF of the winning pieces (linked below this article).

The Malcolm C. Braly Creative Writing Award
 was established to honor the memory of Malcolm C. Braly, who was a member of the UMBC English Department until his death in 1980. Awards are made in fiction, poetry, and creative nonfiction. More information about the Braly Award and other awards and scholarships can be found on the
English department website
.
2020 Malcolm C. Braly Award Winners
The Braly Award for Fiction: "Perfect Day" by Ryan Saladino
Ryan Saladino is currently an English major on the literary track. He has been writing stories since elementary school and hopes to one day have a career as a fiction writer. 

The Braly Award for Poetry: "treasure" by Maxi Wardcantori
Maxi Wardcantori will graduate in May of 2020 with a degree in English Literature and a minor in Medieval & Early Modern Studies. Though primarily a poet, she enjoys exploring different artistic practices, and is currently experimenting with expressionist illustration, creative nonfiction, vocal/instrumental composition, and animation. She hopes to be accepted into a graduate writing program, but is excited to explore whatever path might emerge for her.

The Braly Award for Creative Nonfiction: "Cakes of Significance" by Lauren Gouin
Lauren Gouin wants to live in a world where mediocre, white male authors cease to be the loudest literary voice monopolizing the canon but until then, she'll continue to share her personal stories of struggle and redemption especially when helping her nine-year-old with their math homework.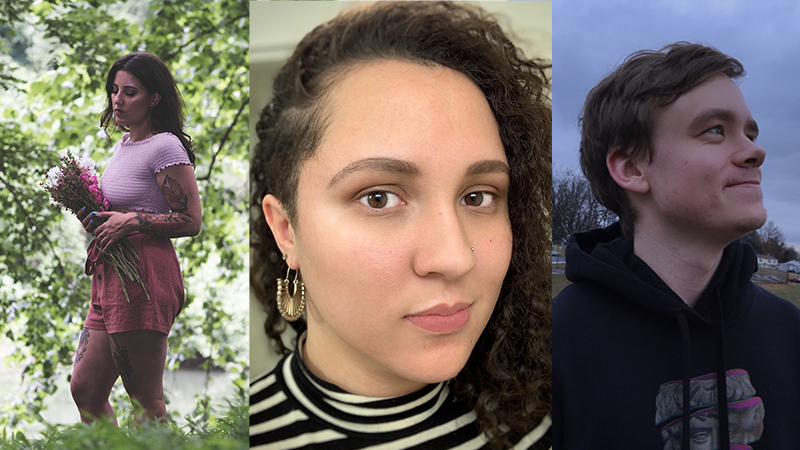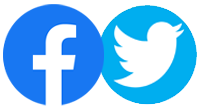 Support the English department by following our social media pages on Facebook and Twitter!