Remembering Founding Faculty Member, Dr. Larry Lasher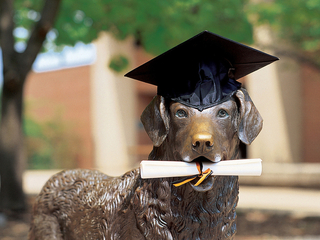 It is with great sadness that the Department of English shares with you the passing of Dr. Larry Lasher, a founding faculty member at UMBC and an exceptional leader and educator, on Thursday, December 22, 2016.
Dr. Lasher began his career at UMBC as an assistant professor of English in 1966 and shortly thereafter was promoted to associate professor. Throughout his nearly 40-year career in higher education, he successfully led the campus community in a myriad of leadership roles, most notably as chair of the Division of Arts and Humanities from 1968 to 1978 and chair of the English department from 1989 to 1993.
Time and again, university leadership relied on Dr. Lasher's expertise and ability to build consensus to assist the campus during times of transition. He was appointed Acting Dean of the Division of Arts and Humanities and Acting Dean of Faculty in 1976 and 1977, respectively.
"Larry was a jewel of a colleague," said William Bettridge, a fellow UMBC faculty member in the English department and longstanding friend and colleague. "He was hard-working, always friendly and helpful, and really part of the team. He cheerfully took on whatever assignments came his way and carried them out perfectly, and his wonderful sense of humor smoothed out many stressful moments in department politics."
Dr. Lasher was well-known for his compassion toward students and his love of teaching and learning. An outstanding professor, Dr. Lasher embraced his role as an educator and took very seriously his responsibility to guide students through the learning process. He was an invaluable part of the institution in its formative years and has left a legacy of teaching that has inspired a new generation of faculty in the Department of English and beyond. Dr. Lasher will certainly be missed.