Seats are still available for an exciting new 200-level English course in Fall 2021: Baltimore Poetry and Politics. Taught by Prof. Finberg, this course will cover poetry and other writing genres to illuminate local politics and social movements. A full description is below. For questions, you can reach Prof. Finberg at
kfinberg@umbc.edu
.
Baltimore Poetry and Politics (ENGL 243)
Prof. Keegan Finberg
MW 10:30-11:45, Fall 2021

This class will conduct a deep investigation of the connection between poetry and activism in the communities surrounding UMBC. To focus on the relation between local events, social justice, and literature, students will read recent work of Baltimore poets and organizers as we learn about the history and continuation of the 2015 uprising, Baltimore #BlackLivesMatter, and mobilization around red-lining and underinvestment in the city. The course is built on a series of Baltimore experiences such as guest speakers and workshops, collaborations with local organizations, and fieldtrips (Covid safety permitting).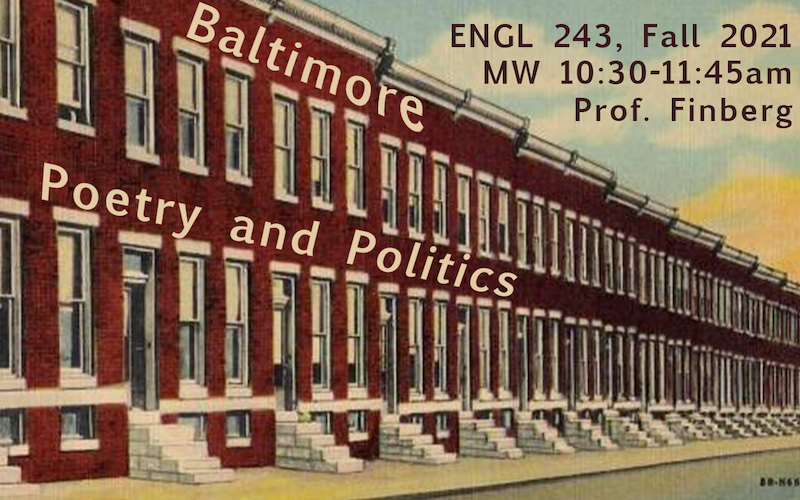 Posted: May 17, 2021, 12:12 PM