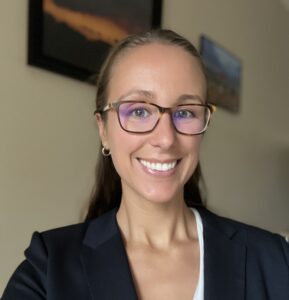 Kennedy Lamb, '20, is a former UMBC English major who now works at Kaiser Permanente, Mid-Atlantic Permanente Medical Group as a science writer and strategic communications associate. She is currently enrolled in the Master of Arts in Science Writing program at Johns Hopkins. Read about her experience at UMBC and professional career below:
I've always had a natural affinity for both the arts and the sciences, and the UMBC English Department showed me how to flourish in both disciplines. In my first semester, I was introduced to professors Deborah Rudacille and Christopher Corbett. Both imparted in me the wisdom to seek truth in science and report it. To this day, I try to embody Professor Rudacille's steadfastness and Professor Corbett's enterprising attitude. Both helped me land internships at UMBC's Alumni Magazine and the Interdisciplinary CoLab — Carbon Zero Project, which proved to be potent resume-boosters.
Now, I focus my work on promoting the efforts of the Mid-Atlantic Permanente Research Institute. In my role, I write press releases, blogs, and internal newsletters about groundbreaking research and clinical trials (including this piece explaining advances in mammogram technology). I interview medical professionals and research scientists and craft a narrative to explain how their research findings impact the health and well-being of patients. This requires me to distill complex scientific topics into digestible, actionable stories (an arduous but rewarding task!). My ultimate goal in each piece is to show the audience the countless ways science touches our lives.
I want to thank the UMBC English Department for giving me the resources and the courage to pursue my writerly dreams.