Text, Technologies, and Literature MA Grad Student Reception
Monday, February 17, 2020
12:00 PM – 1:00 PM
Performing Arts & Humanities Building : 428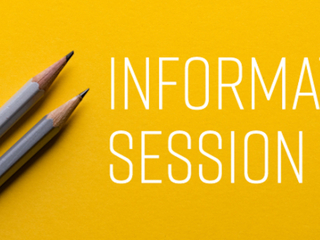 From Dr. Orianne Smith, Graduate Program Director:
Our
Text, Technologies, and Literature Graduate Student Reception
will be held on Monday, February 17 from 12 - 1 p.m. in PAHB 428 and in the English department lobby. Lunch will be served. I have asked two advanced graduate students to share their work with us. I am delighted to announce that the presenters this semester are:
Joy Kish, whose talk is entitled "Complicating Blackness: Racial Tropes of and by Black African Immigrants and African Americans".
Corbin Jones, whose talk is entitled "ibn Baṭṭūṭa, the Other, and the Self in Travel Writing".
The talks will be in PAHB 428. Each talk will be 10 minutes long and we will have 10 additional minutes for questions. We will continue the conversation more informally afterwards over coffee and dessert in the lobby. The reception begins promptly at noon. So please do get there on time, grab a sandwich, and take a seat in the conference room.
I hope that all graduate faculty will attend; all other members of the English department are warmly invited as well.