Wales Summer Creative Writing Program @ GO Fair
Get info on the 12-day summer ENGL 475 in Wales!
Monday, September 16, 2019
11:00 AM – 2:00 PM
University Center : Ballroom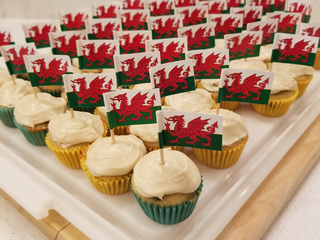 Get your chocolate chip mini-cupcake with a little Welsh flag in it, when you stop by the WALES SUMMER CREATIVE WRITING PROGRAM table at the GO Fair, UC Ballroom, TOMORROW, Monday 9/16, 11 am - 2 pm!  Learn about this 12-day summer ENGL 475 in beautiful WALES!
Stop by to  chat with former students of the Wales summer program, and with the instructor, Prof. Sally Shivnan (shivnan@umbc.edu), and get a Wales-themed mini-cupcake.  Check out all the other great opportunities at the GO Fair, hosted by Education Abroad.  There will be lots of fun freebies including a raffle and giveaways and an international food tasting table.
See you there!