Creative Writing Workshop with Mayra Santos-Febres
"Construction of the Self"
Friday, September 13, 2019
10:00 AM – 12:00 PM
Performing Arts & Humanities Building : 428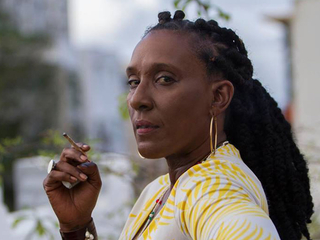 Via the Dresher Center
:
The "self" has been traditionally considered the place from where all emotions and expression originate. The classic dictum "Know Thyself" has propelled all kinds of creative and reflective writing - from diaries to confessional writing, from autobiography to fiction. However, we are moving towards other conceptions of the Self from traditions in which Nature, Nurture (social context), Identity (race, gender fluidity, class, migration) put into question fixed, unitary concepts of the Self.
This workshop poses the question "What is my/self?" in order to explore new possible modalities of creative writing in which the Self becomes plural, non-binary, fluid, natural and at the same time technological and open. Through 4 -5 poetry and short narrative exercises, we will explore how to write the Self as network, as meeting place, as a narrative in progress in which different stories of identity and transformation take place.
Puerto Rican writer Mayra Santos-Febres is the author of some twenty books of poetry, fiction, and literary criticism and many prizes. Currently, Santos-Febres is a professor at the University of Puerto Rico, Río Piedras, where she directs the creative writing workshop and the Festival of the Word. In July, she worked as a writer-in-residence at the Rockefeller Foundation's Bellagio Center Residency Program in Italy. She will present the Humanities Forum Hispanic Heritage Month lecture "The Fractal Caribbean: New Literatures of Cuba, Puerto Rico, the Dominican Republic", Thursday, September 12, 5:30-7:00, Library Gallery.
The workshop will be in English and open to students from all departments. Please send the name, department and email address of the students interested in attending to Ana María Schwartz Caballero, aschwart@umbc.edu. Enrollment is limited to 15 participants.