New Bartleby Issue Launch Party
Wednesday, May 8, 2019
5:00 PM – 6:00 PM
Library and Gallery, Albin O. Kuhn : Gallery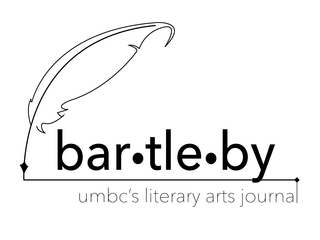 Come join the Bartleby team and the UMBC English department in celebrating the launch of Bartleby's new issue. The event will feature readings from this year's authors, door prizes, and food!
Bartleby is the Creative Arts Journal of the University of Maryland Baltimore County (UMBC). It is published once a year in the spring and is composed solely of student submissions in areas of fiction, creative nonfiction, poetry, and visual art. More information about the journal can be found at 
https://bartleby.umbc.edu/
.
Location: AOK Library Gallery
Time: 5:00-6:00 PM