Open Class with Rigoberto González
Wednesday, April 11, 2018
4:00 PM – 4:45 PM
Performing Arts & Humanities Building : 123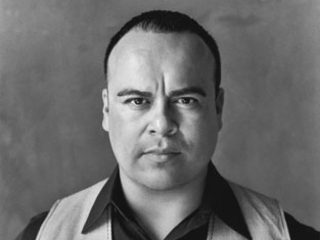 As part of the English Department Reading Series, on Wednesday, April 11, 2018, visiting speaker Rigoberto González, poet and memoirist, will be holding an open class in the Performing Arts and Humanities Building (PAHB), Room 123, from 4:00-4:45 PM. This event is open to all students and faculty and is sure to be an exciting talk, as he offers us additional insight into his work and the writing process.
Rigoberto González is the author of seventeen books of poetry and prose, most recently Unpeopled Eden, winner of the Lambda Literary Award and the Lenore Marshall Prize from the Academy of American Poets. Recipient of the Guggenheim, NEA, NYFA, and USA Rolón fellowships, he is currently Professor of Creative Writing at the MFA program at Rutgers-Newark and on the board of trustees of the Association of Writers and Writing Programs (AWP). His book of criticism Pivotal Voices, Era of Transition: Toward a 21st Century Poetics is forthcoming from the University of Michigan Press Poets on Poetry Series. 
This event is sponsored by the English Department. We look forward to seeing you there.