Write It Right: Conferences and Publishing
Professional Development Workshop Featuring Chris Varlack
Wednesday, November 29, 2017
4:30 PM – 6:00 PM
University Center : 312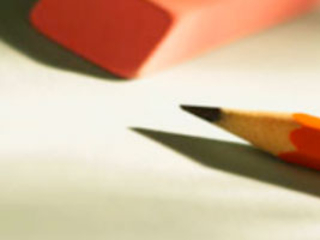 On Wednesday, November 29, 2017, the Graduate Student Association along with the Graduate Student Professional Development and Postdoctoral Affairs Unit and PROMISE AGEP invite all graduate students, postdocs, and young faculty members to attend its "Write It Right: Conferences and Publishing" panel. The workshop will focus on writing conference proposals, publishing articles, and creating effective presentations and posters. UMBC faculty will serve on the panel to share their experiences regarding tips and tricks to getting your proposal noticed, "unspoken rules" of applications, attending conferences, and publishing professionally. The panel of faculty members will include:
Dr. Christopher Allen Varlack, English
Dr. Ed Larkey, Modern Languages, Linguistics, and Intercultural Communication
Dr. John Rennie Short, Public Policy
The workshop will be held in the University Center, Room 312 and a light dinner will be provided. Please register in advance at 
https://my.umbc.edu/groups/promise/events/54328
. We look forward to seeing you there for this exciting and informative conversation.