CURRENTS: Humanities Work Now
Monday, October 16, 2017
12:00 PM – 1:00 PM
Performing Arts & Humanities Building : Dresher Center Conference Room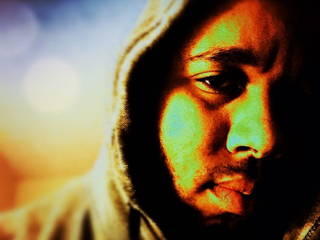 On Monday, October 16, 2017, Dr. Christopher Allen Varlack and Dr. Brian Norman (Loyola University Maryland) will deliver brief talks as part of the Dresher Center for the Humanities' CURRENTS: Humanities Work Now series. The event will take place from 12:00 to 1:00 PM in the Dresher Center Conference Room and will include informal ten-minute presentations followed by discussion.
Reclaiming the Black Group Soul: Blueprints for Black Infrastructure in Claude McKay's Amiable with Big Teeth
Christopher Allen Varlack, Lecturer, English
In 2009, Jean Christopher Cloutier discovered Claude McKay's previously unpublished manuscript, Amiable with Big Teeth: A Novel of the Love Affair Between the Communists and the Poor Black Sheep of Harlem. The novel, exploring the fundraising efforts of an all-Black organization during the Italo-Abyssinian War, is one of McKay's most important works, establishing a blueprint for Black infrastructure in the United States. This talk will examine the novel's critique of the American Communist Party and its blueprint for what McKay terms the "black group soul."
The Posthumous Autobiography and Civil Rights Memory
Brian Norman, English, Loyola University Maryland; Dresher Center Visiting Professor

This work-in-progress considers the curious phenomenon of posthumous autobiographies. The American civil rights movement is filled with examples, including from some of the most iconic figures: Malcolm X, Lorraine Hansberry, Martin Luther King, and just this year, Coretta Scott King. This literary tradition raises questions of civil rights memory, intellectual property, political celebrity, and the ethics of collaborating with the dead.
This event is sponsored by the Dresher Center for the Humanities.