Banned Books Week Pizza and Panel Discussion
Censorship, Taboos, and the Tradition of Contested Books
Friday, September 29, 2017
12:00 PM – 1:00 PM
Library and Gallery, Albin O. Kuhn : Gallery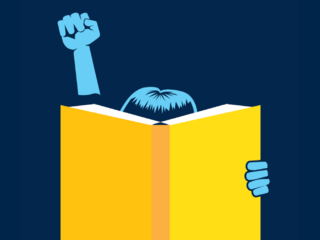 In 2016, the American Library Association determined that books are primarily contested across the United States for their perceived sexually explicit content; "offensive" language; engagement with LGBT themes; inclusion of racial overtones, racial slurs, or racism; and depiction of practices counter to predominant religious beliefs. 49 percent of these challenges occur at public libraries, 30 percent occur at public schools, and 20 percent occur in school libraries. But in banning and contesting books, we impede not only the freedom to read but also access to the types of cultural conversations necessary to build communities, understand experiences other than our own, and cross the borders that too often divide us in the twenty-first century.
Banned Books Week, however, was first launched in 1982 in order to celebrate the freedom to read and to highlight the importance of such conversations on the very issues that banned books often explore. In celebration of Banned Books Week (September 24-30, 2017), we are pleased to announce a pizza and panel discussion, led by Dr. Christopher Allen Varlack (English), in the Albin O. Kuhn Library gallery on Friday, September 29th, open to all students, faculty, and alumni at UMBC. The event will take place from 12:00 to 1:00 PM.
This event is sponsored by the Albin O. Kuhn Library, the Honors College, and the Department of English.