Banned Books Week Trivia
"Words have power. Read a banned book."
Wednesday, September 27, 2017
12:00 PM – 1:00 PM
Library and Gallery, Albin O. Kuhn : Atrium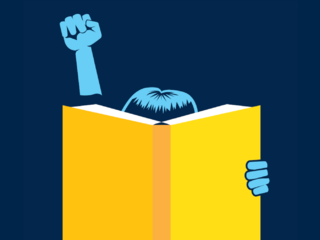 Words have the power to engage readers, heal age-old wounds, build communities, and open the doors to opportunity for those who read and use the information they gather as a platform for both personal and societal growth. But each year, books are banned and contested nationwide, at times limiting our access to the powerful ideas that books can promote. In 2016, for instance, a number of books from I Am Jazz to Two Boys Kissing were banned for their perceived sexually explicit content but also for their inclusion of LGBT characters.
Banned Books Week, however, was first launched in 1982 in order to celebrate the freedom to read and to highlight the importance of such conversations on the very issues that banned books often explore. In celebration of Banned Books Week (September 24-30, 2017), we are pleased to announce "Banned Books Week Trivia" in the Albin O. Kuhn Library Atrium on Wednesday, September 27th, open to all students, faculty, and alumni at UMBC. Stop by between the hours of 12:00 and 1:00 PM and answer a series of challenge questions to learn some interesting facts about banned books across U.S. history and to win a prize of UMBC and library swag.
This event is sponsored by the Albin O. Kuhn Library, the Honors College, and the Department of English.