I Heard It Through the Grapevine Screening and Conversation
Thursday, February 23, 2017
5:30 PM – 7:30 PM
Performing Arts & Humanities Building : 132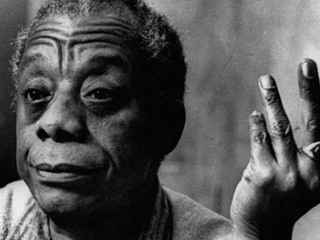 In 1982, the spellbinding documentary,
I Heard It Through the Grapevine
, was released, chronicling James Baldwin's return to the American South two decades after the passage of the Civil Rights Act. Directed by Dick Fontaine and Pat Hartley, this rare film includes Baldwin's conversations with Sterling A. Brown, Amiri Baraka, and Chinua Achebe on the meaning of racial progress. 
On Thursday, February 23, 2017, beginning at 5:30 PM in Room 132 of the Performing Arts and Humanities Building, we will be hosting a film screening and conversation on this important work. Maurice Wallace (Associate Professor of English and Associate Director of the Carter G. Woodson Institute for African American and African Studies at the University of Virginia) and Maleda Belilgne (Assistant Professor of Africana Studies and English at UMBC) will lead the conversation on the film's historical importance and on Baldwin's continued significance today. We look forward to seeing you there.
This event is sponsored by the Dresher Center for the Humanities, the English Department, and the Africana Studies Department.