Pizza and Panel Discussion of All American Boys: A Novel
Mon, Oct 24, 2016 at 12:00 PM – Tue, Oct 25, 2016 at 1:00 PM
Library and Gallery, Albin O. Kuhn : 767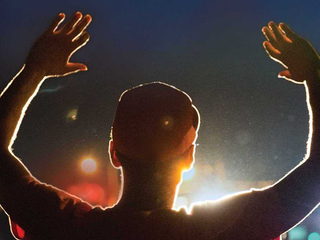 Maryland Humanities developed the One Maryland One Book (OMOB) initiative "to bring together diverse people in communities across the state through the shared experience of reading the same book." After all, one of the greatest joys of the reading process is sharing our favorite books and starting a conversation about the ideas they present.
This year's Maryland One Book is All American Boys by Jason Reynolds and Brendan Kiely, and UMBC has been invited to participate in a statewide conversation of this book. Together, the Department of English and the Albin O. Kuhn Library & Gallery will be hosting a panel discussion on October 24, 2016, from noon to 1:00 PM in Room 767 of the Albin O. Kuhn Library. This event will be marked by pizza, prizes, and an exciting conversation led by Dr. Christopher Allen Varlack and students from the English Department.
PNC Bank has generously provided support for this discussion and copies of the book. For a free copy of All American Boys, visit PNC in the Commons and present your campus ID. Copies will also be available at the Albin O. Kuhn Library for checkout. We encourage those interested in attending to read the book because this is sure to be an energy-filled and informative conversation.