Fall 2015 Talk with Mike Chasar
From Baraka to Rihanna: Legacies of the Black Arts Movement
Tuesday, October 20, 2015
12:00 PM – 1:30 PM
Performing Arts & Humanities Building : 216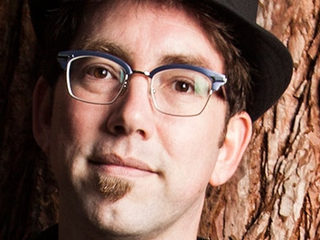 Please join us on Tuesday, October 20, 2015, from 12:00 to 1:30 PM in the Performing Arts & Humanities Building, Room 216 (the Dresher Center) for an exciting talk about literature and popular culture. Mike Chasar will be delivering a talk entitled, "From Baraka to Rihanna: Legacies of the Black Arts Movement." 
Chasar is 
Associate Professor of English at Willamette University and Kluge Fellow at the Library of Congress (2015). He is also the author of Everyday Reading: Poetry and Popular Culture in Modern America (2012) and co-editor of Poetry after Cultural Studies (2012). For more information about his work, please visit http://www.willamette.edu/cla/english/faculty/chasar.
This event is sponsored by the English Department, the American Studies Department, the Dresher Center for the Humanities, and the LLC Program. We look forward to seeing you there.