W.E.B. Du Bois Lecture
Linked Fates and Great Expectations
Wednesday, November 11, 2015
7:00 PM – 8:30 PM
Performing Arts & Humanities Building : Linehan Concert Hall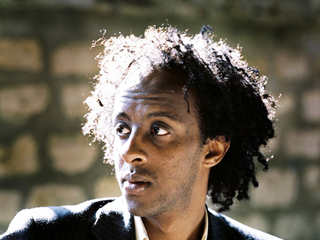 Please join us for the annual W.E.B. Du Bois Lecture on Wednesday, November, 11, 2015 from 7:00 to 8:30 PM in the Linehan Concert Hall. This year, Dinaw Mengestu--MacArthur Fellow, acclaimed novelist, and Professor of English at Brooklyn College--will be speaking. His lecture is entitled, "Linked Fates and Great Expectations: Revisiting Post-Colonial Africa and African-American Life through Diasporic Literature."
The author of three novels, Dinaw Mengestu was named a "20 under 40" writer by The New Yorker magazine and received the National Book Award Foundation's "5 under 35" Award for his debut novel, The Beautiful Things That Heaven Bears. A 2012 McArthur Genius Award winner, Mengestu also received a 2006 fellowship in fiction from the New York Foundation for the Arts. He is a graduate of Georgetown University and Columbia University's MFA program in fiction.
Join us for this truly informative and enjoyable event. It is sponsored by the Africana Studies Department and co-sponsored by the Dresher Center for the Humanities; the English Department; the Office of the Dean of the College of Arts, Humanities, and Social Sciences; the Division of Undergraduate Academic Affairs; and the Office of Undergraduate Education.