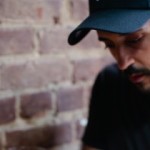 Areas of Interest: Literary Translation, Creative Writing, and Composition
---
Contact Information
Email: rbloom2@umbc.edu
Office: PAHB 439
Office Number: 410-455-2849
---
Biography
---
Ryan Bloom, Senior Lecturer, teaches creative writing, composition, and literature courses at UMBC. He has published a full-length translation of Albert Camus' Notebooks, 1951-1959, which was shortlisted for the French-American Foundation and Florence Gould Foundation Prize for Superior English Translation of French Prose. In 2014, he was awarded the Eli Cantor Residency for Writers fellowship by the Corporation of Yaddo, an artist colony in Saratoga Springs, New York.
You can find more about his publications and other projects at
www.RyanBloom.net
---
Representative Publications
---
Bloom, Ryan (translator). "Pride" by Albert Camus, Tin House, June 2017.
Bloom, Ryan (translator). "The Silences of Paris" by Albert Camus, New England Review, April 2017.
"'Scuse Me While I Fuck the Sky," Creative Nonfiction/In Fact Books, May 2016.
"Oh, The PLaces You Will Go!" Guernica and PEN America, July 2015.
"Naked as a Window," Black Clock, September 2014.
Bloom, Ryan (translator). "The Life of the Artist" by Albert Camus, The New Yorker, Page-Turner, August 2013.
"One of Us," The American Prospect, November 2012.
"First in War, First in Peace," Salon, October 2012.
"Lost in Translation," The New York, Page-Turner, May 2012.
"Stranger No More," The Baltimore Sun, May 2008.
---
Books
---

Notebooks, 1951-1959
Ivan R. Dee, Inc., 2008
Withheld in France for twenty-nine years after his death, and now appearing in English for the first time, Albert Camus' final journals give us our rawest and most intimate glimpse yet into one of the most important voices of French letters and twentieth-century literature. Fearing that his memory was beginning to fail him, Camus noted here his reactions to the polemics stirred by The Rebel, his feelings about the Algerian War, his sojourns in Greece and Italy, and a number of other topics.