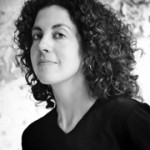 Areas of Interest: Poetry and the Essay
---
Contact Information
Email: lpurpura@umbc.edu
Office: PAHB 308
Office Number: 410-455-2295
Education
MFA, University of Iowa Writers' Workshop
B.A., Oberlin College
---
Biography
---
Lia Purpura, the Artist in Residence at UMBC, teaches poetry and nonfiction workshops, as well as other classes in the English Department. She is the author of three collections of essays (Rough Likeness, Sarabande Books, 2012; On Looking, Sarabande Books, 2006; Increase, University of Georgia Press, 2006), three collections of poems (King Baby, Alice James Books, 2008; Stone Sky Lifting, Ohio State University Press, 2000; The Brighter the Veil, Orchises Press, 1996) and a collection of translations (Poems of Grzegorz Musial: Berliner Tagebuch & Taste of Ash, Fairleigh Dickinson University Press, 1998). A new collection of poems, It Shouldn't Have Been Beautiful is forthcoming from Viking/Penguin in 2015.
On Looking was a finalist for the National Book Critics Circle Award. Her honors include a Guggenheim Foundation Fellowship, National Endowment for the Arts and Fulbright Fellowships, three Pushcart prizes, the Associated Writing Programs Award in Nonfiction, the Beatrice Hawley, and Ohio State University Press awards in poetry, and the Towson University Prize in Literature.  She has received residency fellowships from the MacDowell Colony, The Millay Colony, Blue Mountain Center,  and The Virginia Center for the Creative Arts.
Recent poems and essays appear in Agni, Field, The Georgia Review, Orion, The New Republic, The New Yorker, The Paris Review, Best American Essays, and elsewhere. Lia Purpura is a member of the core faculty at the Rainier Writing Workshop, in Tacoma WA, and teaches at writing programs, conferences, and festivals across the country, including most recently, the Breadloaf Writers' Conference, at Middlebury College, The Bennington Writing Seminars, at the Univresity of Iowa, and at Columbia University. She lives in Baltimore, MD, with her husband and their son.
You can find more about her publications and other projects at
LiaPurpura.com
---
Books
---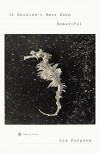 It Shouldn't Have Been Beautiful
Penguin, 2015
The exquisitely rendered poems in this, her fourth collection, reach back to an early affinity for proverbs and riddles and proto-poetry found in those forms. Purpura reminds us that short poems, never merely brief nor fragmentary, can transcend their size, like small dogs, espresso, a drop of mercury.
d
d
d
---

Rough Likeness: Essays
Sarabande Books, 2011
Lia Purpura's essays are full of joy in the act of intense observation; they're also deliciously subversive and alert to the ways language gets locked and loaded by culture. These elegant, conversational excursions refuse to let a reader slide over anything, from the tiniest shards of beach glass to barren big-box wastelands.
d
d
---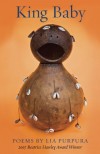 King Baby
Alice James Books, 2008
King Baby is a cycle of lyric poems both inspired by and addressed to a found object made animate—then made into a confessor—by the poet's fascination, and by a love that alternates between the familial, obsessive, and devotional.
d
d
d
---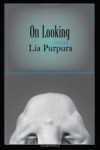 On Looking: Essays
Sarabande Books, 2006
Lia Purpura's daring book of lyric essays, On Looking, is concerned with the aesthetics and ethics of seeing. In these elegantly wrought meditations, patterns and meanings emerge from confusion, the commonplace grows strange and complex, beauty reveals its flaws, and even the most repulsive object turns gorgeous.
d
---

Stone Sky Lifting
Ohio State University Press, 2000
d
d
d
d
d
d
---

Increase
University of Georgia Press, 2000
These closely knit essays portray the rhythms of a new mother's life as it is challenged and transformed in nearly every aspect, from the emotions of wildness, loss, need, and desire to the outward progress–and interruption–of her work and activities.
d
d
d
---

Poems of Grzegorz Musial: Berliner Tagebuch & Taste of Ash
Fairleigh Dickinson University Press, 1998
Musial's Berliner Tagebuch and Taste of Ash present the power and urgency of one of Poland's most important young poets. Berliner Tagebuch addresses questions of memory, guilt, and responsibility for the Holocaust, while Taste of Ash encounters the state not merely of his own country but of Western civilization too.
d
d
---

The Brighter the Veil
Orchises Press, 1996