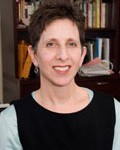 Areas of Interest: 20th/21st Century Narrative from a Transnational Perspective, Literature and Politics, and Literary and Feminist Theory
---
Contact Information
Email: jberman@umbc.edu
Office: PAHB 309
Office Number: 410-455-2054
Education
Ph.D. in Comparative Literature, University of Chicago
B.A. in History, Princeton University
---
Biography
---
Jessica Berman, Professor of English, is also Affiliate Professor of Gender & Women's Studies and Affiliate Professor of Language, Literacy and Culture. She served as Chair of the English Department from 2006-2012 and currently directs the Dresher Center for the Humanities at UMBC. Berman is the co-Principal Investigator of a 5-year project in the Dresher Center, The Inclusion Imperative, made possible by a major grant from the Andrew W. Mellon Foundation, which is designed to advance diversity and inclusion in the humanities at UMBC and the region. Her teaching and research interests include comparative literature, modernism from a transnational perspective, literature and culture, and feminist and literary theory. She also has a special interest in questions of politics in connection to twentieth- and twenty-first century world literature.
Her book, Modernist Commitments: Ethics, Politics and Transnational Modernism (2011), examined the connection between ethics and politics in early twentieth-century writers such as James Joyce, Virginia Woolf, Jean Rhys, Mulk Raj Anand, Cornelia Sorabji, Iqbalunnisa Hussain, Max Aub, and Meridel Le Sueur and argued for an expansive, transnational approach to the definition of literary modernism. Her previous book, Modernist Fiction, Cosmopolitanism and the Politics of Community (2001, paper 2006), explored the connection between community and cosmopolitanism in the writings of Henry James, Marcel Proust, Virginia Woolf, and Gertrude Stein. She is the editor of A Companion to Virginia Woolf (2016) and the reprint edition of the Muslim Indian writer, Iqbalunnisa Hussain's, novel Purdah and Polygamy (2017). She has published essays in such journals as Modernism/Modernity and Modern Fiction Studies as well as in such influential volumes as Geomodernisms (Doyle and Winkiel eds) and Disciplining Modernism (Caughie ed.). Berman is currently at work on a book investigating global radio in relation to transnational modernism.
 Berman co-edits, with Paul Saint-Amour, the Modernist Latitudes book series at Columbia University Press. In 2016-17, she was the President of the Modernist Studies Association. She has served on the Modern Language Association's Publication Committee and on the Board of the American Comparative Literature Association (ACLA); she is also a co-editor of Futures, the American Comparative Literature Association's decennial Report on the State of the Discipline (Routledge, 2017). She was the organizer of the Tenth Annual Conference on Virginia Woolf, "Virginia Woolf Out of Bounds," at UMBC in 2000 and a co-editor (with Jane Goldman) of the Selected Papers from that conference (Pace University Press, 2001). She has been the recipient of a Whiting Foundation fellowship, a Newberry Library short-term fellowship, and the Richard Halliday Prize of the Henry James Society, among other awards and fellowships. She has been a teaching fellow in the UMBC Humanities Scholars Program, a Bearman Foundation fellow for her first-year seminar, and a Provost's Research Fellow in Spring 2007. In Spring 2013 Berman was a Mellon-funded external fellow at the University of North Carolina's Institute for the Arts and Humanities and a visiting professor in UNC's Department of English and Comparative Literature.
You can find more about her publications and other projects at
www.JessicaBerman.net
---
Representative Publications
---
"A Transnational Critical Optic, Now," College English (in press)
"Is the Trans- in Transgender the Trans- in Transnational?," Modernism/Modernity 24.2 (April 2017): 217-244. https://modernismmodernity.org/articles/trans-transnational
"Towards a Regional Cosmopolitanism: The Case of Mulk Raj Anand," MFS: Modern Fiction Studies 55.1 (Spring 2009); 142-162.
"Comparative Colonialisms: Joyce, Anand, and the Question of Engagement," Modernism/Modernity (Fall 2006): 465-485.
"Re-Routing Community: Colonial Broadcasting and the Aesthetics of Relation," Modernist Communities, Caroline Pollentier, Vincent Bucher, and Sarah Wilson, Eds., University Press of Florida (in press)
"Trans-," Futures of Comparative Literature: ACLA State of the Discipline Report, Ursula Heise, Managing Editor, Dudley Andrews, Alexander Beecroft, Jessica Berman David Damrosch, Guillermina de Ferrari, César Dominguez, Barbara Harlow, and Eric Hayot, co-editors, Routledge (web resource 2015; 2017)
"Transnational Modernisms," The Cambridge Companion to Transnational American Literature, Yogita Goyal, ed. (Cambridge: Cambridge UP, 2017)
---
Books
---

A Companion to Virginia Woolf
Wiley-Blackwell, 2016
This work offers a thorough examination of Woolf's life, work, and multiple contexts in thirty-three essays written by leading scholars in the field. It contains insightful and provocative new scholarship and also sketches out new directions for future research. The essays approach Woolf's writing from a variety of perspectives and disciplines, including modernism, post-colonialism, queer theory, animal studies, digital humanities, and the law. The essays also explore the multiple trajectories Woolf's work travels around the world.
---

Modernist Commitments: Ethics, Politics, and Transnational Modernism
Columbia University Press, 2011
Jessica Berman demonstrates how modernist narrative connects ethical attitudes and responsibilities to the active creation of political relationships and the way we imagine justice. She challenges divisions between "modernist" and "committed" writing, arguing that a continuum of political engagement undergirds modernisms worldwide and that it is strengthened rather than hindered by formal experimentation.
d
---

Modernist Fiction, Cosmopolitanism and the Politics of Community
Cambridge University Press, 2001
In this book, Jessica Berman argues that the fiction of Henry James, Marcel Proust, Virginia Woolf, and Gertrude Stein engages directly with early twentieth-century transformations of community and cosmopolitanism. Although these modernist writers develop radically different models for social organization, their writings return again and again to issues of commonality, shared voice, and exchange of experience, particularly in relation to dominant discourses of gender and nationality.
d
---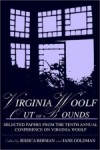 Virgina Woolf Out of Bounds: Selected Papers from the Tenth Annual Conference on Virginia Woolf
Pace University Press, 2001
As the inaugural conference of the millennium, Virginia Woolf Out of Bounds sought to address the future of Woolf study, especially as an opportunity for new intellectual exchanges and mixtures and for the expansion of Woolf studies toward new writing, new media, and new academic concerns. Among the over forty contributions included in this volume are several focusing on teaching A Room of One's Own.