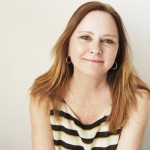 Areas of Interest: Journalism and Science Writing
---
Contact Information
Email: rdeborah@umbc.edu
Office: PAHB 305
Office Number: 410-455-2052
---
Biography
---
Deborah Rudacille, Professor of the Practice, has been with UMBC since Fall 2012. She teaches journalism, science writing and literature courses that bridge the sciences and the humanities. Rudacille has published three books and contributes to local and national publications. She earned an MA from the Writing Seminars at Johns Hopkins University in 1998 and has worked as a senior science writer and news editor at Johns Hopkins, the University of Maryland, and SFARI.org. She is co-founder and co-curator of The New Mercury Nonfiction Reading Series in Baltimore.
You can find more about her publications, projects, and teaching at
www.DeborahRudacille.com
---
Books
---

Roots of Steel: Boom and Bust in an American Mill Town
Anchor, 2011
The decline of American manufacturing in the decades put tens of thousands out of work and left the people of Dundalk pondering the broken promise of the American dream. Rudacille combines personal narrative, interviews with workers, and research to capture the character and history of this once-prosperous community.
d
d
---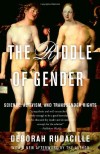 The Riddle of Gender: Science, Activism and Transgender Rights
Pantheon, 2005
Informed not only by meticulous research, but also by the author's interviews with prominent members of the transgender community, this book is a sympathetic and wise look at a sexual revolution that calls into question many of our most deeply held assumptions about what it means to be a man, a woman, and a human being.
d
d
d
---

The Scalpel and the Butterfly: The War Between Animal Research and Animal Protection
Farrar, Straus and Giroux, 2000
In precise and elegant prose, The Scalpel and the Butterfly explores the ongoing struggle between the promise offered by new research and the anxiety about safety and ethical implications in the context of the conflict between experimental medicine and animal protection that dates back to the mid-nineteenth century.