UMBC English Graduate Entering Rutgers Univ. Poetry MFA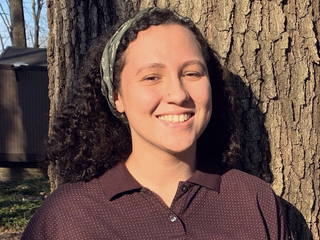 See below for a positive message from UMBC English graduate Maxi Wardcantori ('19), who will be entering Rutgers University's Poetry MFA program. Congratulations to Maxi on this accomplishment--and best of luck!

"After graduating in May with a B.A. in English Literature and a minor in Medieval & Early Modern Studies, Maxi Wardcantori will be attending a two-year Poetry MFA program at Rutgers University. She was awarded full tuition funding, as well as a yearly stipend, and was additionally selected for a paid undergraduate lecturing position in the English department. Her graduate thesis will be completed under the mentorship of award-winning poet Brenda Shaughnessy, who Maxi has long admired and is thrilled to have the opportunity to work with. After Rutgers, Maxi hopes to teach creative writing to college students, but she is excited to pursue whatever the world might have in store for her. She is very grateful to the English department and the professors who supported her along the way."