Exciting Faculty New: Kate McKinley
September 4, 2017 5:04 PM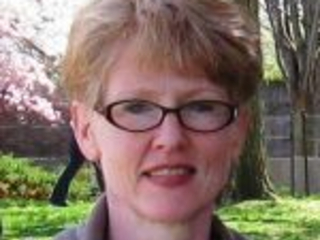 The English Department is home to a productive, award-winning faculty whose members pursue research and creative activity across the many diverse fields of English Studies today. In celebrating that work, we would like to acknowledge some of the recent accomplishments of Dr. Kate McKinley, Professor.
Dr. McKinley will present a paper, "The Survival Table in Boccaccio's Decameron 5.9," at the 4th Annual Conference on Food History and Culture, "The Table of the Senses and the Senses of the Table," to be held at the Centre of Classical and Humanistic Studies/Food Heritage/DIATA, University of Coimbra, Portugal from October 25 to 27, 2017.
Dr. McKinley has also been invited to present a lecture on her book on Chaucer and Boccaccio in the lecture series of the Grellet & Dorothy C. Simpson Program in Medieval Studies at the University of Mary Washington in Fredricksburg, VA, in March 2018.