Exciting Faculty News: Jessica Berman
September 4, 2017 4:53 PM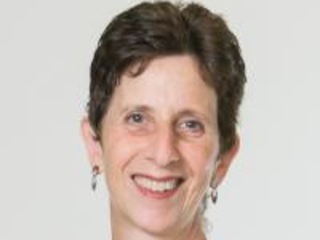 The English Department is home to a productive, award-winning faculty whose members pursue research and creative activity across the many diverse fields of English Studies today. In celebrating that work, we would like to acknowledge some of the recent accomplishments of Dr. Jessica Berman, Professor and Director of the Dresher Center for the Humanities.
On June 26, Dr. Berman gave a lecture, "Trans Reading and Comparative Modernism," at the Institute of English Studies, School of Advanced Study, University of London. Later that week, she organized and took part in a roundtable on "Woolf by the Book: Reflecting on Woolf Editions and Companions," at the 28th Annual International Conference on Virginia Woolf, University of Reading, UK.
In July, Dr. Berman also gave a paper on "Resourcing Modernism Today: Handbooks, Companions, Guides," on a panel on "Packaging Modernism Today," at the Modernist Studies Association Conference, Amsterdam.